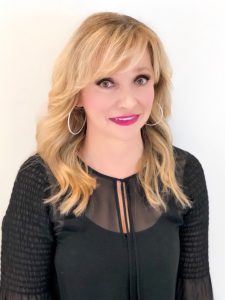 Susan, Owner | Stylist | Makeup Artist

Susan is not only Savant Salon's owner, but she is an advanced hair cutting specialist for both men and woman. An Atlanta native, Susan is an Aveda makeup artist, facial waxing expert, and overall styling professional. Susan also has been trained in the utmost prestigious institutions such as the Vidal Sassoon advanced hair cutting Academy in Santa Monica CA, Toronto, Miami, and New York, the Roffler-Mohler Barbering Academy and the Capalli Institute in Atlanta. Additionally, Susan has attended numerous assorted advanced Aveda hair cutting classes in order to provide her salon staff and customers with the expertise and level of proficiency that the Aveda brand promises. With over 15 years of experience, you can be sure you will be elated with any service you arrange to have Susan complete at Savant Salon. Make an appointment today!
---
Mel,
Stylist
|
Makeup Artist
Mel also calls Atlanta home and has been working in the hair industry for over six years. Mel is an advanced specialist in the Balayage method, having attended numerous assorted advanced Aveda Color, Balayage, and Highlighting classes, as well as a tape-in hair extension and facial waxing expert. Additionally, Mel is an Aveda makeup artist and a true artist when it comes to hair coloring, blowouts, waves, and formal styling. If you would like to make an appointment with Mel, call Savant Salon right now.
---
Lina, Stylist | Makeup Artist

Lina is originally from Eastern Europe and has a large wheelhouse of skills that she brings to Savant. Not only is Lina an advanced Balayage specialist, but she is also an expert in men's barbering, braid styling, and formal styling. In addition, Lina is an Aveda advanced Color Specialist and makeup artist, and has attended numerous Assorted Advanced Aveda Color, Balayage, and Highlighting